This store requires javascript to be enabled for some features to work correctly.
Hello, I'm the Artist
Saga Mariah Sandberg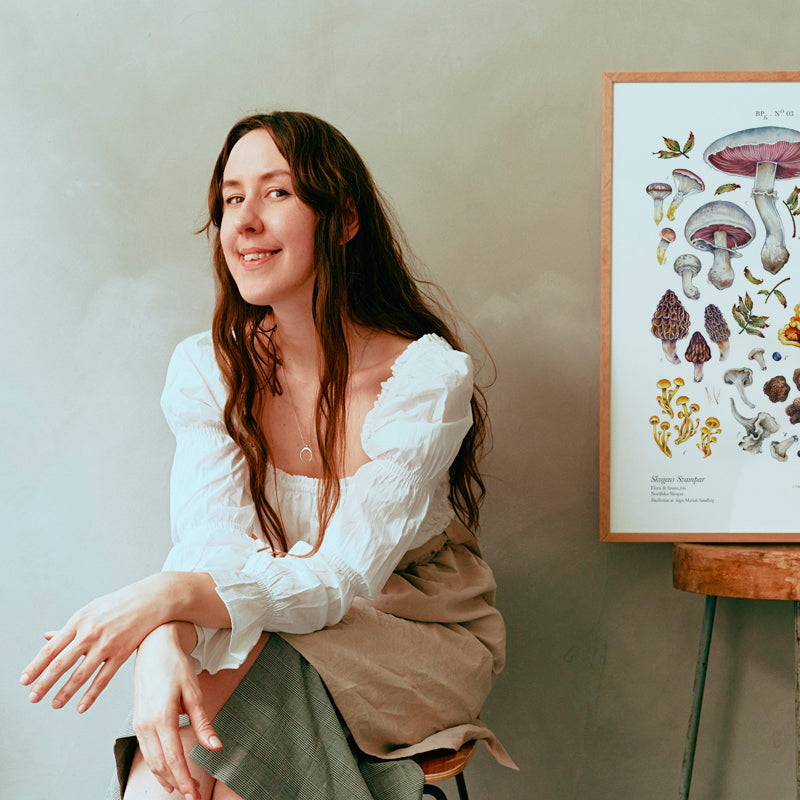 The painter
About me
My name is Saga-Mariah Sandberg, and I am an artist from Sweden, Scandinavia.
I grew up on the Swedish country side of the region Värmland, known for it's vast, dark forests and lakes, and from an early age the nature around me fascinated me.

I felt the call to paint at an early age, and I took up a pen and started documenting all the tings I saw around our Swedish farmstead. Slugs, wooden benches, the cats, chickens, the old plum tree, the root cellar, bugs and weeds. Encouraged by my parents I took up painting and learned how to colour both the creatures I saw, and those I conjured up in my mind.

My mission is to capture the wonders and diversity of nature, using my skills in painting and design, and turn them into educational yet decorative posters for your home.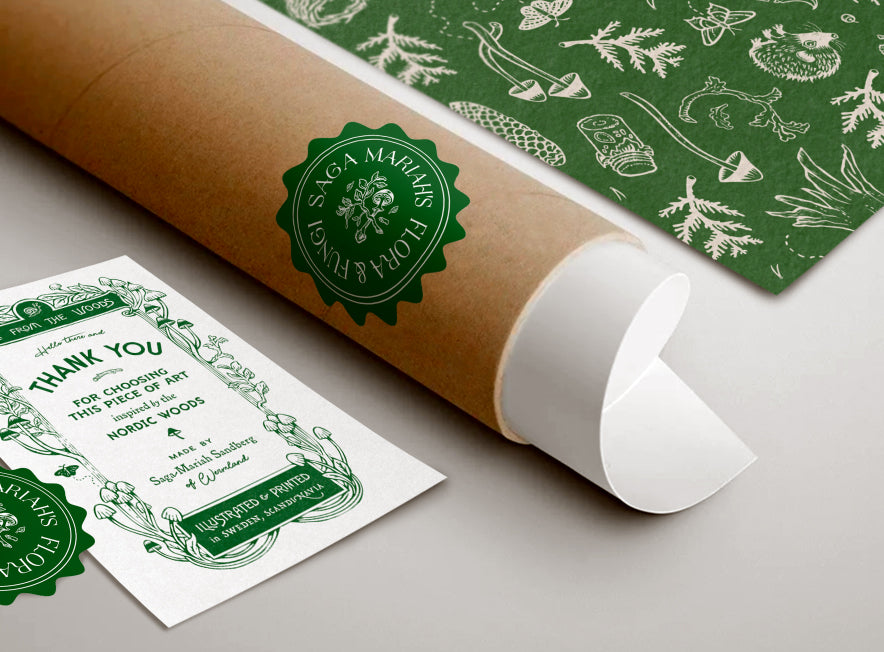 The shop
How the shop is run
Orders are packed and sent from the very same place where they are printed, by the local printer of the charming town of Bollebygd in Sweden. Bollebygd is surrounded by woods and farmlands, and situated in the region of West Gothland.

Everything is printed here in Sweden, Scandinavia. Fine art prints are printed on Hahnemühle paper, renowned as Europe's finest paper manufacturer since 1584.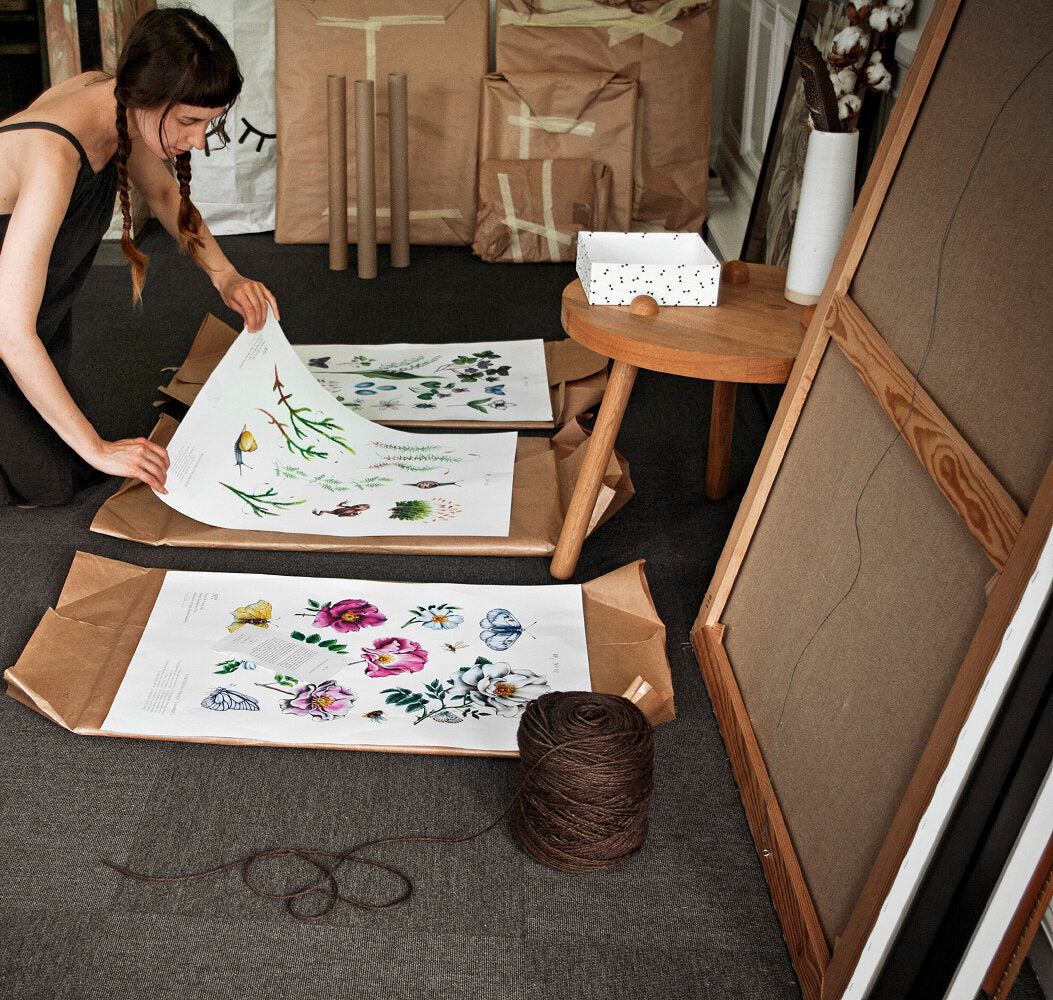 the beginning
I started out small
I started out by making a couple of posters, I created a simple webshop, and I would pack and ship everything right there were they were made, in my studio.

After a few years the amount of posters and products had grown, and so had the number of customers who found their way to my shop!

Today I have a wide assortment of posters, all painted right here, in my studio in Sweden.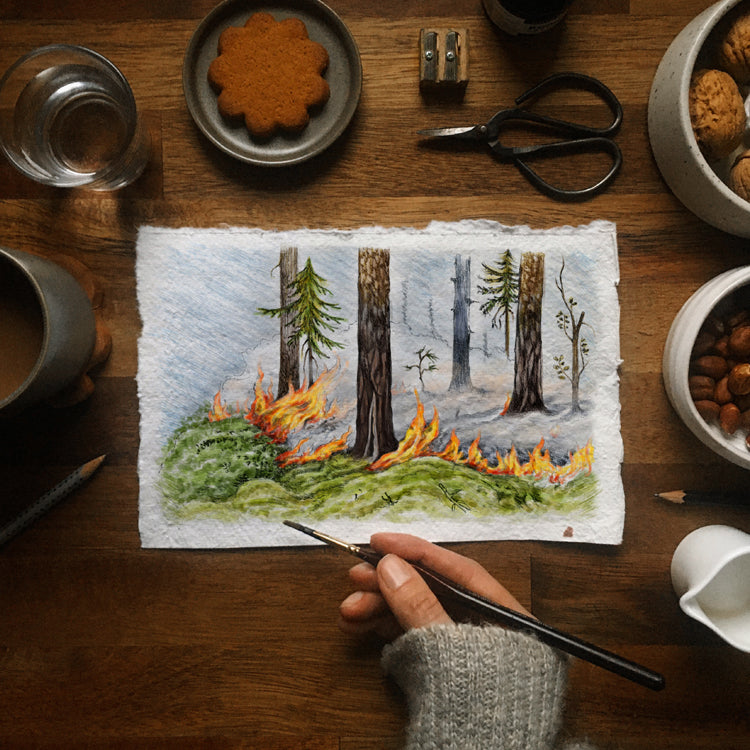 The illustrations
Paint and texture
As a child growing up in an artist family, I received classic tutoring from an early age. I paint mostly traditional, as that is how I was schooled, but I also work digitally.

Despite the medium, I want the feel and texture of paint to be present, the brush strokes to come through. I like the contrast of soft and refined, next to rough and bold. It makes the paintings look alive.